I enjoy hand building and wheel throwing and often include the two processes together. I am also a big fan of Star Wars, but that is an other story.
One of the joys of childhood was playing in the mud. My friends and I made such master pieces, I am surprised they are not in a museum somewhere. In elementary school I had a wonderful art teacher who introduced me to clay. It was the beginning of a beautiful friendship. High School was the art studio. Lane Stanley was the best teacher I ever had. In my senior year, she invited me to show my work in her gallery. It was the first time (other than family) where I sold something. That piece for sure is in a museum. From there, having my hands in clay has been a life-long interest and passion.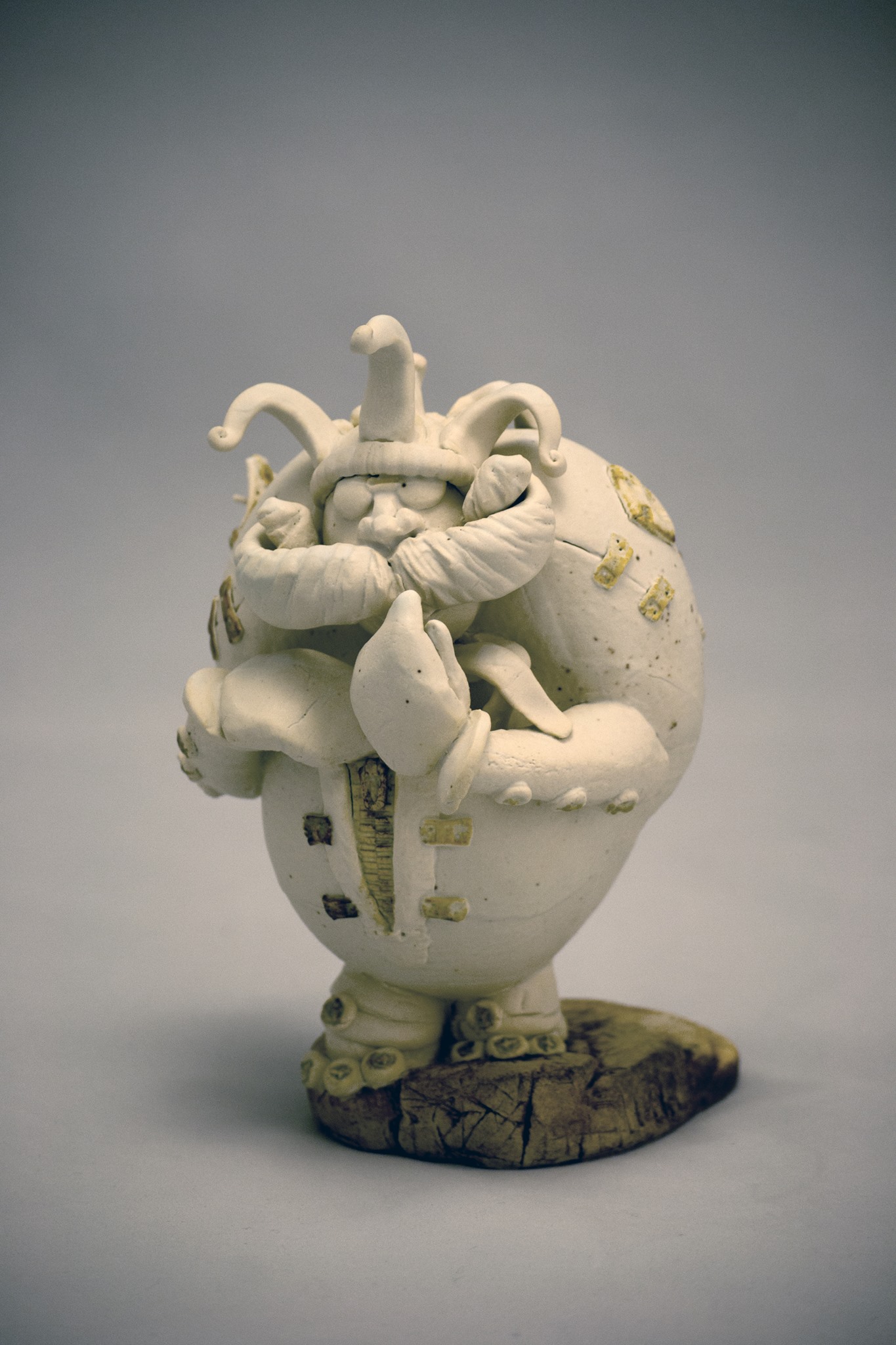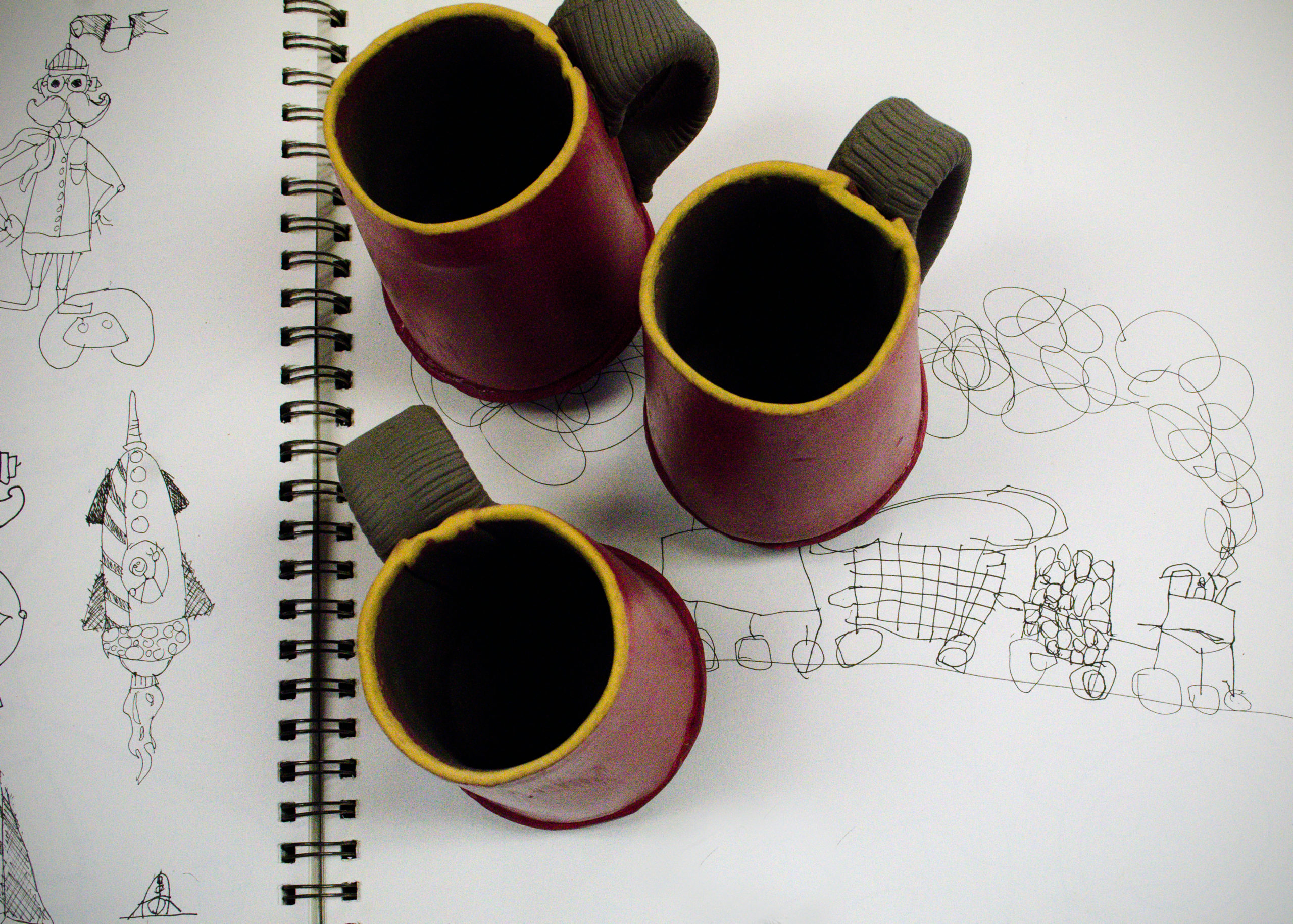 My pieces are influenced by Jules Verne and his many fantastic adventures. The surface design stems from finding beauty in the aged machinery of the industrial era, metal with a patina of rust and oil. The images and drawings are inspired my nephews, who are a constant source of inspiration. The sculptural elements are from the things of childhood – a toy rocket ship, a plastic dinosaur, and robots, lots of robots.
 I received my B.F.A. from Rhode Island College, and continued my study of sculpture in Italy at the Tuscan Renaissance Center.  As a member of the South County Art Association in RI and now at City Clay, in Charlottesville, VA, I continue to explore the many forms and functions of clay.  Through teaching, I hope to share and ignite the same passion and excitement in my students that I have for the ceramic form.  
The opportunity to work and teach in a creative, supportive environment, surrounded by artists for me is the ideal.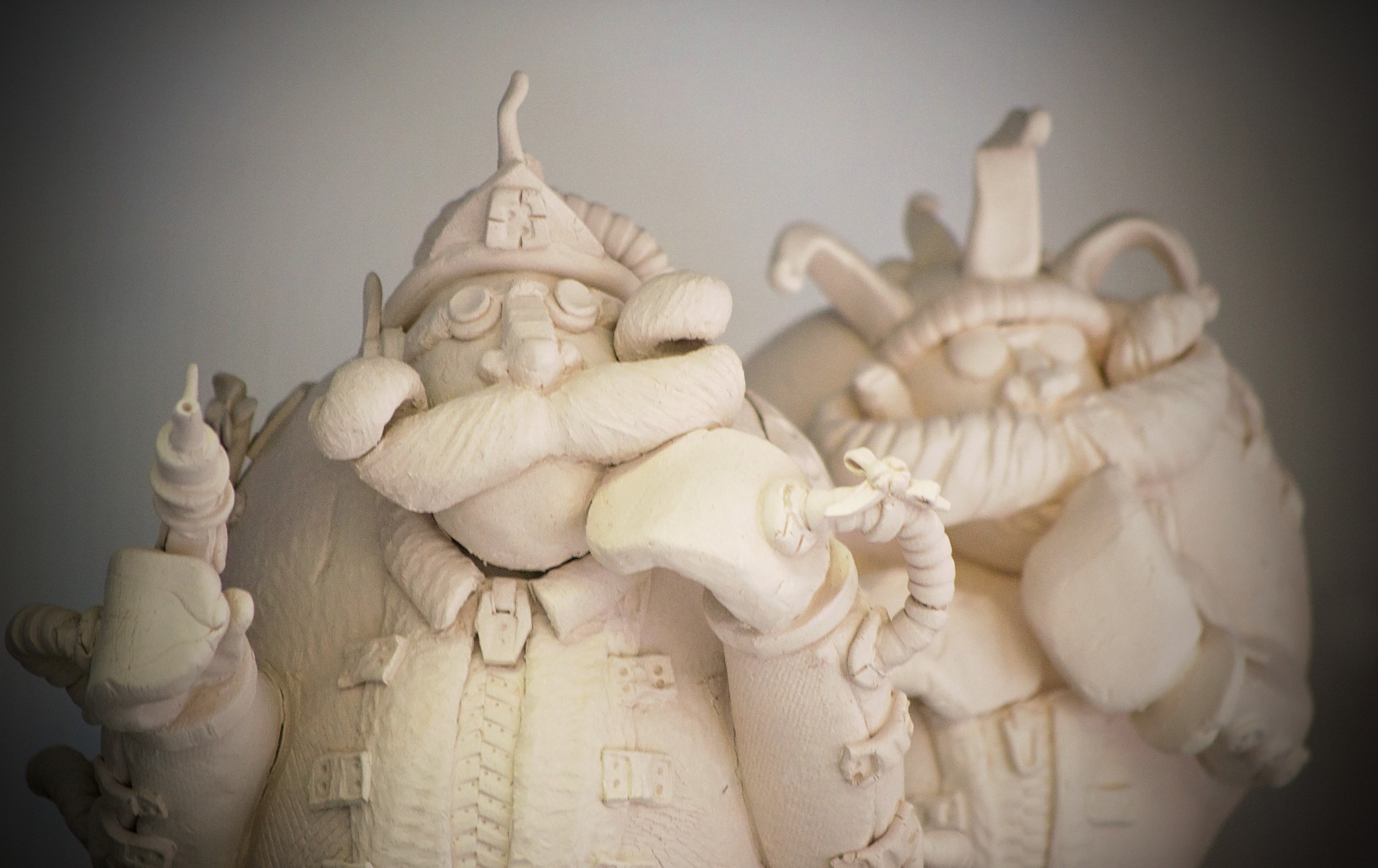 My Online Shop is now open
I just opened my online store. Shop here for my current pieces